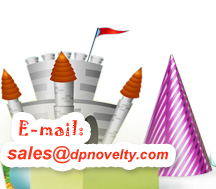 PRODUCT BESTTOOLS
ITEMNO:D&P-13

Description:Educational insights Palyfoam

Size:20x11x7cm

Material:modeling clay

Packing:3gram each box , 9 boxes per PET BOX

Use:

1>Educational insights Palyfoam ,each playfoam pal pod includes 1 pal with 6 different colors

2>can squish, squash and sculpt their way into imaginative play and develop social and communication skills along the way.

3>playfoam never dries out! Play foam's non-toxic, no-stick formula never dries out,

4>Perfect gift for 5 and up! Educational Insights Playfoam pals make the perfect gift for boys and girls ages 5+.